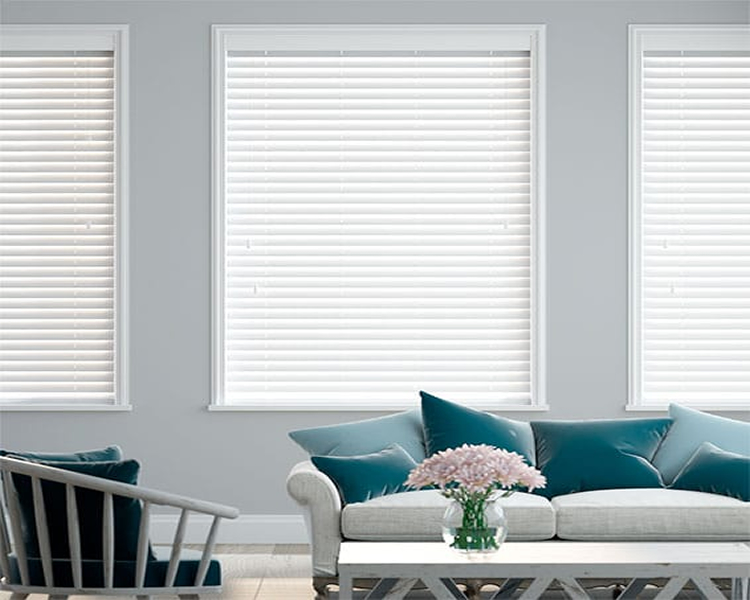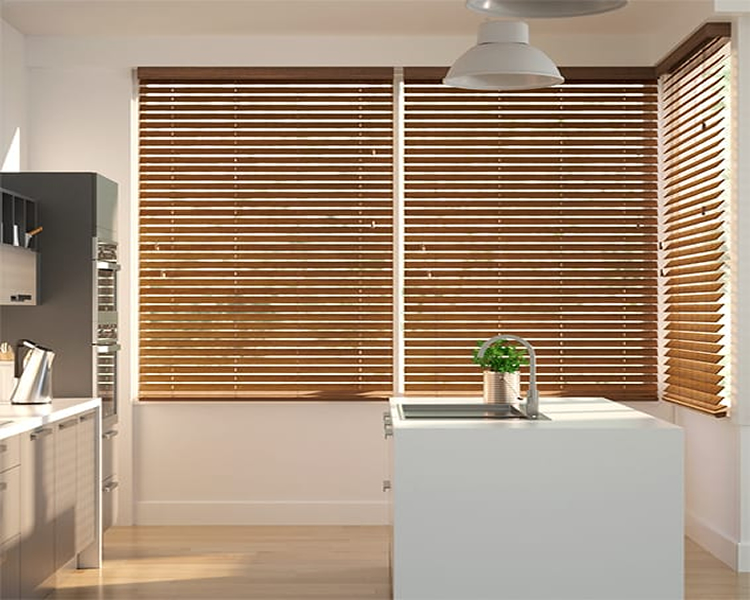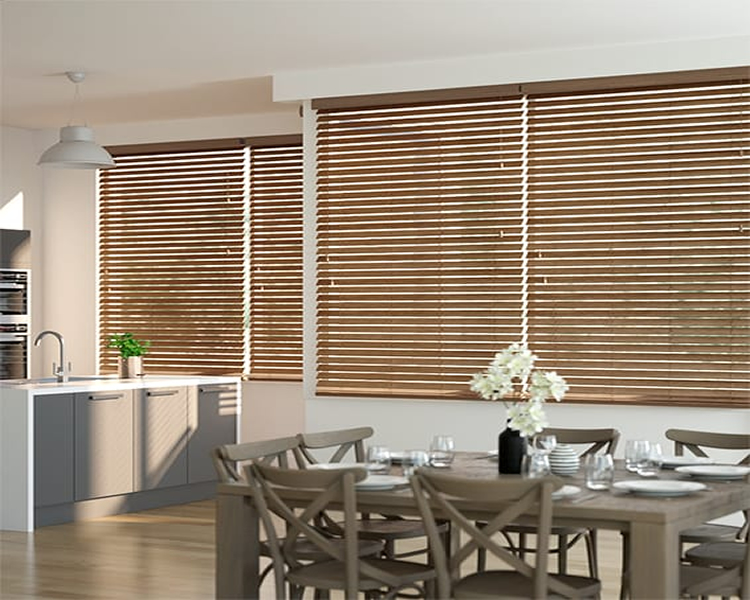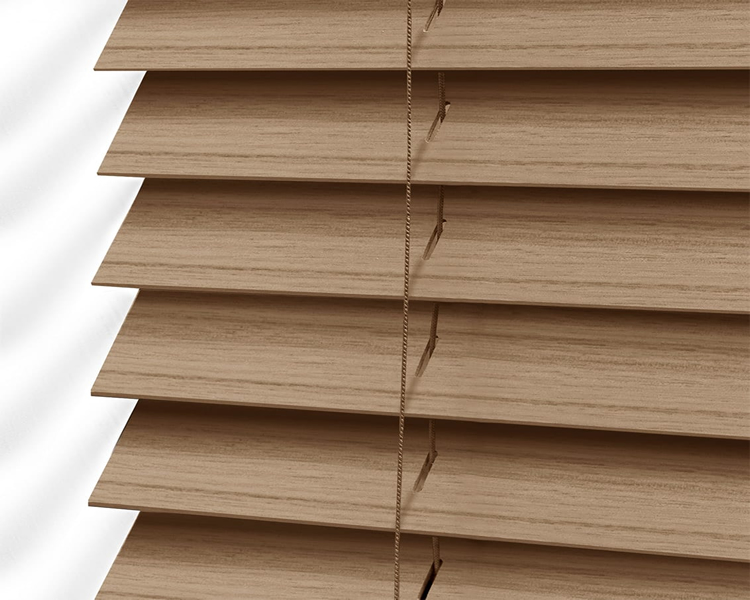 Wooden Blind
2" Deluxe Wood Blinds give you beautifully finished, custom wood blinds at a much lower price than that of brand-name products. These 2" blinds are one of the best-valued wood blinds we offer. Made from premium, solid American basswood, these authentic wood blinds are light, warp-resistant and easy to clean.
Our 2" Deluxe Wood Blinds come in an assortment of natural stains and softly tinted whites. Their look can be elevated with the addition of cloth tapes, which are available in solids and variegated patterns. For high-design style, consider ordering your blinds in one of our exotic colors.
For more design feel free to visit our showroom or Call us at (+92) 21-35161121, WhatsApp (+92) 300-8284899.